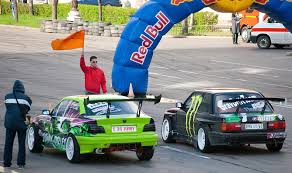 Racing is a great event which for one to join must sacrifice anything if not everything with no reticence. Referring to the quote  by Enzo Ferrari, motor sporting can be described as a sport of dedication and passion. In motors sporting, noise and speed rules the game. Whether it is a Peugeot cracking and finding its way on a forest or a Porsche rasping a perfect tune with the throttle, these machines talk to us. It is a battle of who is superior.
They always want us to cheer at the absolute precision of the moment, the skill of the driver, and the motion of the vehicle. This is what the motors porting does to us. They make us have some pride that we are living, and enjoy the experience. Who hates Ayrton kind of a driver?
The motor sporting also have some of the coolest machines and which are a breathtaking. Here is the list of the most famous and cool cars of all the time
Maserati 250F
It was known to be one of the prettiest F1 cars ever. The car being driven by Juan Manuel had two successful world championships. Stirling Moss on an interview said that it was the best front engine car that he ever drove.
Porsche 935
This car had a nickname. It was nicknamed Moby Dick. This car was a badass during the Le Mans in 1978. It was the fastest and managed to beat all the prototype racers. It recorded a 228mph maximum speed.
BMW E30
This German machine took home almost every trophy in 1987. The car boasted several championships during this time which includes touring car championships, hill climb championships, and rally championships. Probably, it is the most adaptable racing car of all the time.
Lola T70
Lola was competitive and had a v8 engine. The car produced noise and a sound to die for.
Lotus 72
The car helped Jochen Rindt become the first world champion in 1970. The car was so good that the company used the same car for the next five years.
Ferrari 250 GT
This car was produced by Ferrari to beat Ferrari itself. The 'Breadvan' as it was known did exactly that at Le Mans in 1962. However, the car was outlawed when it started developing driveshaft failure. Knowing about the Ferrari racing history can be helpful for you if you are a racing cars lovers.